Search all entries and comments in thesims2! Over 14,000 entries and 118,000 comments are searchable.
Enter multiple search terms for better results. All terms included by default.
BEFORE POSTING: Please remember, you must read the
community rules
first. Use the community search feature AND the memories/tags before posting questions/problems.
All posts exclusively about The Sims 3 will be deleted.
Please post your Sims 3 content in another community, such as
simsthree
or
simply_sims3
. If you would like to review the game, especially in comparison to The Sims 2, you can also do so (or read previous reviews), in
this entry
.
Notice for those about to install an EP/SP!
Remember to
remove mods/hacks
from your game before installing.
(That entry is specifically for FreeTime, but the advice it gives is good for any new expansion pack.)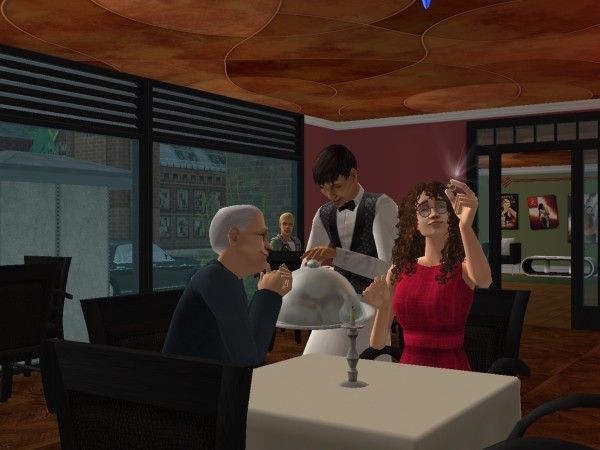 Spike's nieces and nephews are starting families of their own.

(Finding Love Part II)

(Finding Love Part III)
Gen 5 heir Clayton (also The Law of Circle Pines) and his wife Lanika (the Evil Mayor of Circle Pines)
Gen 6 heir Erhardt (at college, Pine City Vo-Tech)
Gen 6 spare Valeria, Erhardt's kid sister
Gen 4 spare Torgo, who's survived quite a lot at this point
Lark Temblor, who is Torgo's niece and Erhardt and Valeria's... I don't know, some kind of cousin removed, I guess.
Episode Listing
PREVIOUSLY ON THE BRAINS LEGACY/BLACK WIDOW CHALLENGE:
Lanika, with Clayton's Black Widow sister Deborah, conspired to kill everyone else in Lark's family, and they succeeded, too. Torgo was a zombie (a side effect of the murder plots) but he got better. Lark began dating Aragog Spyder (Deborah's oldest boy). Erhardt went to college.
Thus, we begin Generation 6 with:
( BLOODLUST! )
The household consists of:
I wanted to combine some of the challenges that interested me so here's my try! To be honest I'm not sure if I'll be able to even survive through generation 1 but I want to try this out. I might not obey all the rules 100% all the time but I do my best. If there has been something in the rules I haven't understood I just ignore it and add some of my own rules.
Read more at my journal
Since more rules the better, right? ;)
Service Sim Legacy Generation 1: Garden Party!
Generation 2 was played by
iceraptoress
.
In this part: Postage Due Temblor, daughter of Statesman and Leith Temblor, continues the Service Legacy Round Robin. Postage Due is an outgoing, active and grouchy (seriously, NO nice points) sim. Her OTH is Sports and she likes both blondes and brunettes. PD's father was apparently insane and her mother was bitter, and PD is determined to not have the same kind of life they had. Thus, she has gone her own way.
Many, many pix and a HUGE heir poll await you!
Start here: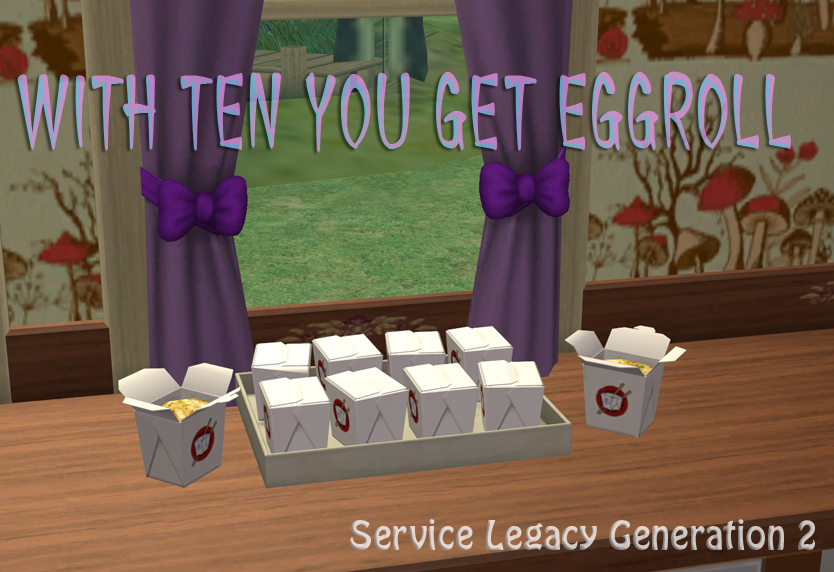 ( With Ten You Get Eggroll )
Part Two
Part Three
Part Four
Heir Poll
Since it took so long to post this Round Robin continuation (so so very long...), you really should go read the first part:


Moving forward with Sunnydale III.

At my blog.
Here is the episode index.
The Spyder family consists of Deborah (nee Brains), the matriarch, and her children in order of age: Charlotte (brown hair, black eyes), Aragog (blond hair, blue eyes), and Shelob (blond hair, black eyes).
Her inhumed husbands are Joe the Garden Club Guy (father of Charlotte, died of hunger), Sasha the Slob (father of Aragog, died of flies), Neville (father of Shelob, died of drowning). Deb really liked Neville and hated to see him go.
Now, on to the episode! There are close to 200 pix in this one, so strap in.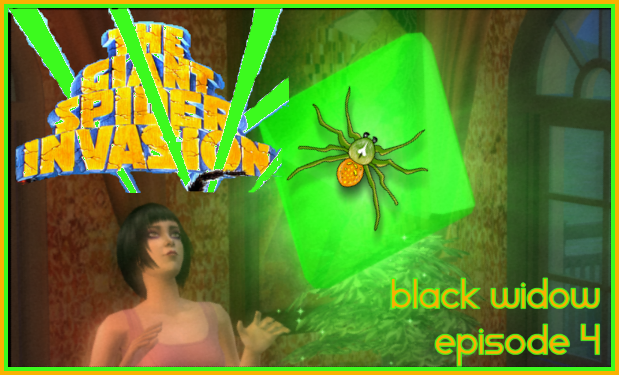 ( Black Widow Challenge: The Giant Spider Invasion )
At this point, you should really be reading the Brains Legacy (formerly Brains ISBI) because the Brains family and the Spyder family (black widows) are related and their stories intertwine like a maze of twisty little passages, all alike.