Search all entries and comments in thesims2! Over 14,000 entries and 118,000 comments are searchable.
Enter multiple search terms for better results. All terms included by default.
BEFORE POSTING: Please remember, you must read the
community rules
first. Use the community search feature AND the memories/tags before posting questions/problems.
All posts exclusively about The Sims 3 will be deleted.
Please post your Sims 3 content in another community, such as
simsthree
or
simply_sims3
. If you would like to review the game, especially in comparison to The Sims 2, you can also do so (or read previous reviews), in
this entry
.
Notice for those about to install an EP/SP!
Remember to
remove mods/hacks
from your game before installing.
(That entry is specifically for FreeTime, but the advice it gives is good for any new expansion pack.)
Episode Index
Previously on the Brains Legacy:
Steffi Brains, Perfect Mother and Don't Deny It or Else, and husband Cieran moved into a lovely new home where they proceeded to wear sweaters, eat chia pudding and follow a near-Quiverfull policy. Yikes. Will their kids TV's Frank, Magic Voice, and Steve Reeves rebel against this?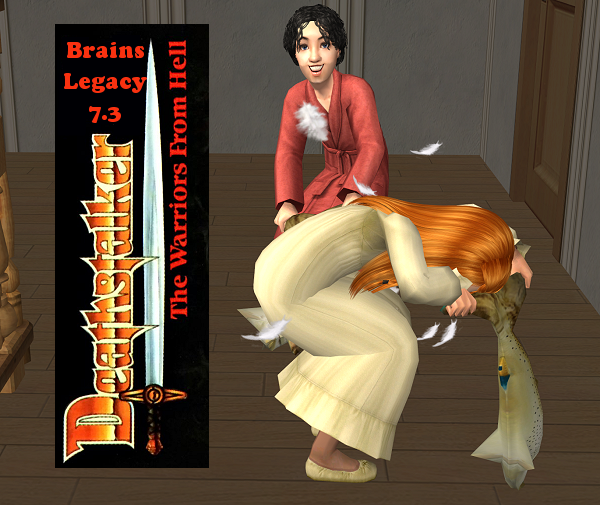 ( Deathstalker and the Warriors from Hell )
Part 3
Spring has long gone and Summer is in full bloom..We have started a greenhouse and have started our first crop planting.
Read more HERE
Episode Archive
Previously on the Brains Legacy:
Four out of five Brains kids went to college and graduated. Steffi is still the heir. Cieran her future spouse made out with Flavia while Steffi was at class, but everything seems fine otherwise.
This episode:
Season 7 gets underway, with the biggest wedding in the history of Circle Pines, a massive family reunion, and the return of Dr. Erhardt and Lord Arachnos!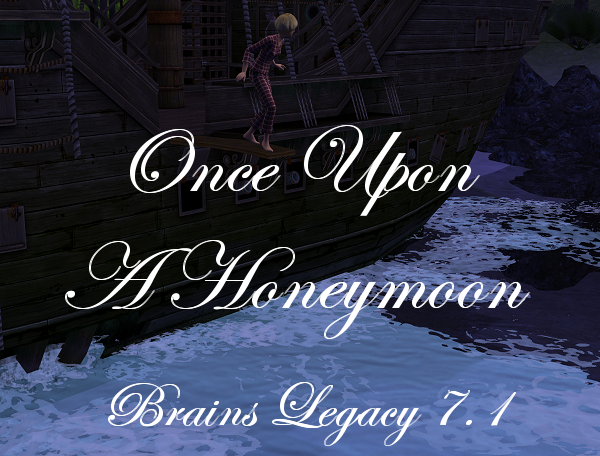 ( Once Upon a Honeymoon )
After twenty-eight years of these command performances, Neve still hated to be summoned. It was so often a waste of patience and time. Her father-in-law liked to assert himself, and one method of doing so was to call for a person and then make them wait in the hall. Exceedingly rare was the occasion when a caller was admitted immediately. How many hours of her life had she spent here, pressing her child's hand - usually her son's - between hers and assuring them that all would be well? Her son was in the study without her today. Fortunately, God had blessed her with a wonderful distraction.
Episode Archive
Previously on the Brains Legacy:
All the kids finally aged up and moved out. The Spyder kids moved out to the neighborhood, most of the Brains kids went to college (except Tom Servo who I forgot to catch in time). Shellie is now an elder. Steffi is now the heir.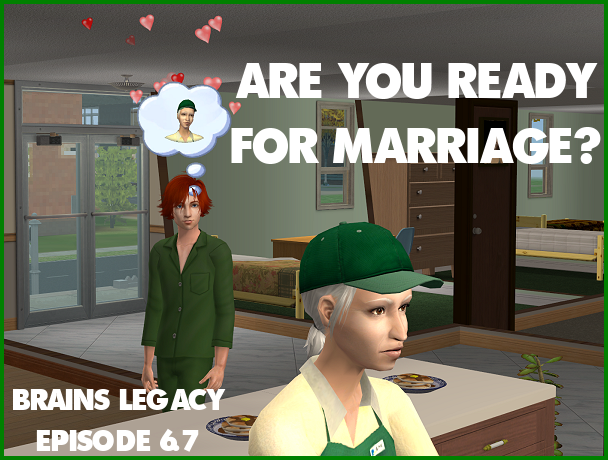 ( Are You Ready for Marriage? )


Let's see if I can explain it right..I am needing a broken and a whole UFO..but not like the ones that are in the game..anything different..they don't have to work just for pictures..in Sims2 stories..

Like the broken UFO in Strangetown don't want that, just one like that but looks different..

If I didn't explain it that good let me know I will try and explain it better sorry..

As you know most UFO's are round right..well I want something that can be used for a UFO in pictures for Sims2 stories that isn't round..and something that is broken up like a crash landing,,anything wierd looking..something different..

Thank you all for your help in advance
That title is a bit sketchy sorry..
Current Mood:

creative