Search all entries and comments in thesims2! Over 14,000 entries and 118,000 comments are searchable.
Enter multiple search terms for better results. All terms included by default.
BEFORE POSTING: Please remember, you must read the
community rules
first. Use the community search feature AND the memories/tags before posting questions/problems.
All posts exclusively about The Sims 3 will be deleted.
Please post your Sims 3 content in another community, such as
simsthree
or
simply_sims3
. If you would like to review the game, especially in comparison to The Sims 2, you can also do so (or read previous reviews), in
this entry
.
Notice for those about to install an EP/SP!
Remember to
remove mods/hacks
from your game before installing.
(That entry is specifically for FreeTime, but the advice it gives is good for any new expansion pack.)
Episode Archive
Previously on the Brains Legacy: The Black Widow's remaining underage kids all moved into the Brains household just as Gen 6 heir Erhardt was arrested for his accidental murder of three family members. IBSI-like events ensued.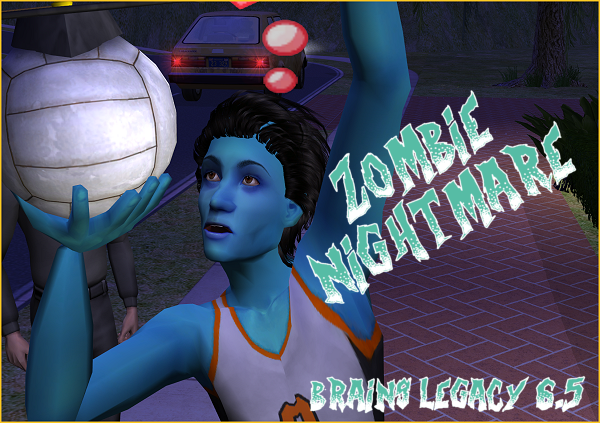 ( Brains 6.5: Zombie Nightmare )
~ * ~ * ~ * ~ * ~ * ~ * ~ * ~ * ~ * ~ * ~ * ~ * ~ * ~ * ~ * ~ * ~ * ~

Roxane Lavenworth
23586 Spring Haven Trail, Jacksonville

Going back to work and leaving her daughter at home was one of the hardest things Roxane had to do. They had spent every waking moment of the last twelve weeks with her, so leaving her behind that morning had been very emotional.

By no means was Tiffany the perfect baby. She certainly had her moments, once of which included her demand to be held. All the time. Whenever she took her in for her regular check-ups, she screamed bloody murder and wouldn't let the doctors hold her. Between the feedings, diaper changes, burping's, and everything else in between - she was in a perpetual state of exhaustion.
Current Mood:

artistic
Archives are here
PREVIOUSLY: Gen 6 heir Erhardt Brains and his wife Shellie "Rub My Belly" Brains moved into a new house after Erhardt accidentally killed his parents and his Grunkle Torgo. They now have children Flavia, Cambot and Tom Servo.
Then Erhardt's Aunt Deborah Spyder, the Black Widow of Circle Pines, finished killing off husbands and a few other people, but just as she was about to flee the town, the police caught her. She got the electric chair. (no, really, go look in the archives)
So how will Erhardt and Shellie deal with this turn of events? And what major changes happen to the household this week? (Hint: it became really, really ISBI this week.)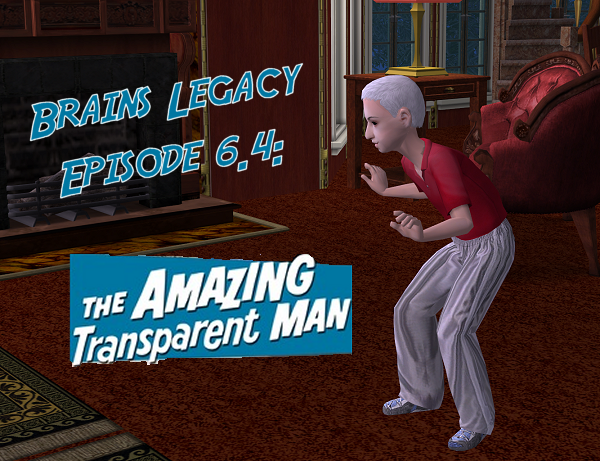 ( The Amazing Transparent Man )

Juliette approached the great hall with her head held high. Inside her, trepidation sparked and ate away at her confidence, one crumb at a time. Beyond the doors, the war council awaited her arrival. It was comprised of good, trustworthy people: her husband, her siblings and their spouses, her aunt and uncle Gale. These were people she loved. Their opinions and good counsel, offered in earnest, proved that they loved her as well. She didn't want any of them to be disappointed; after this meeting, some could be.

**First I want to thank all CC Creators..You are awesome..I use so many different creators that I just can't remember everyone..so sorry..
The Talser Family:
First Homesteaders to Shadowfax: Chalia & Ailen Talser
Meet the Talser family..Part 1~Day 1
Hi my name is Chalia Talser and I will be telling you our story..
Read more here
Here is my first family..One of the Founders of Shadowfax..