Having basic needs met and having many playthings does indeed head off - or delay - the inevitable breakdown of total-free-will sims. Admittedly, this group isn't entirely free will, because The Creator intervenes to arrange for repairpeople and to adjust a thing now and then. As shown in this particular episode. Yet, even with this type help, some interesting behavior emerges.

On Thursday evening, Hopeless became a child.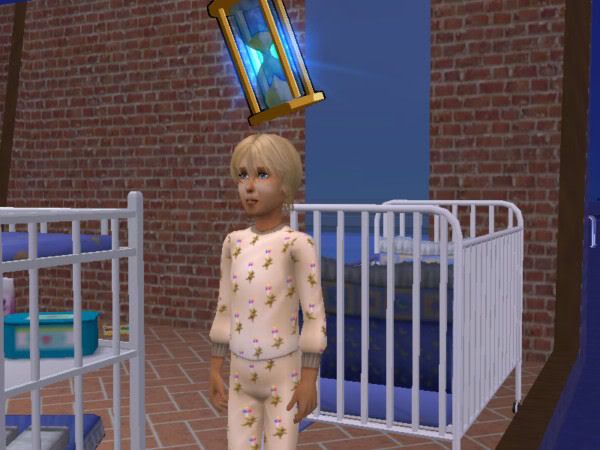 She actually "grew up well", testifying to the fact that sims will somehow take some kind of care of their toddlers, even when not directed. Hopeless was actually very hopeful about her future.She wanted help with homework. She wanted to eat spaghetti.She wanted to make a friend. All things that seem very reasonable for a child and usually easily achieved. Not in this case, though.

It is a rare thing when the adults make food for the child. Instead, she is driven to making muffins.




and muffins.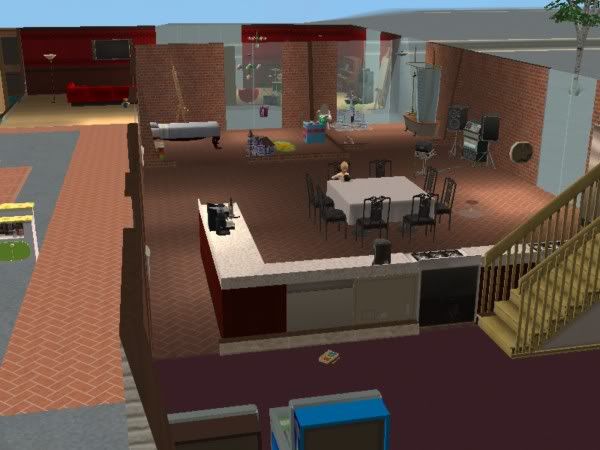 and more muffins.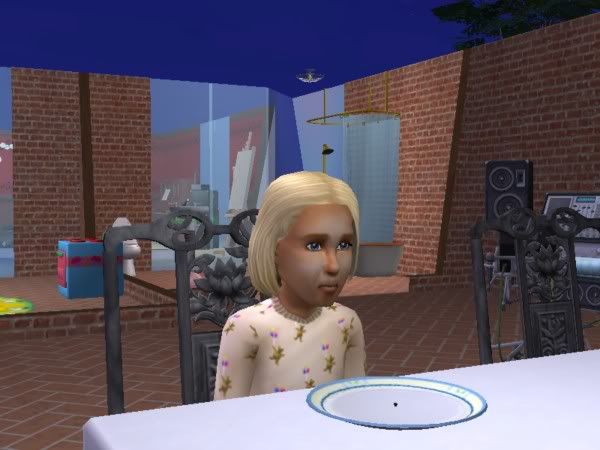 Frankly, The Creator lost count of the number of muffins little Hopeless baked and ate. She did note, The Creator, that every single one of them was burned. But they, along with a can of juice...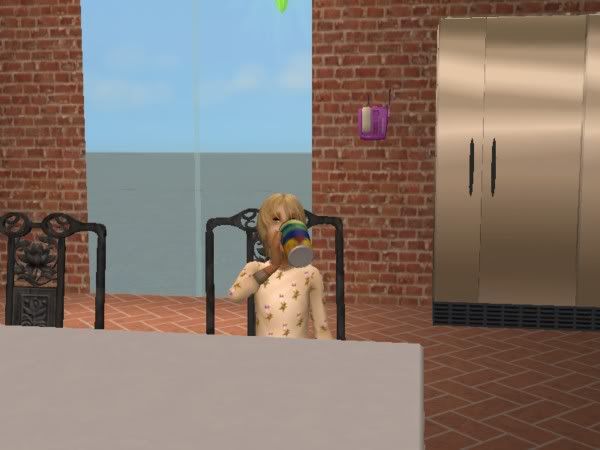 And along with food provided at school, kept Hopeless from starving.

Nothing kept her from losing ground in school. She sometimes went to school in a fairly good mood, but when she came home with descending grades she became increasingly distressed. On the first day she returned from school so tired that she passed out on the sidewalk.




A visitor happened along and waved to her.




Matthew came along to greet the visitor, glancing briefly at the prone figure and then forgetting poor little Hopeless.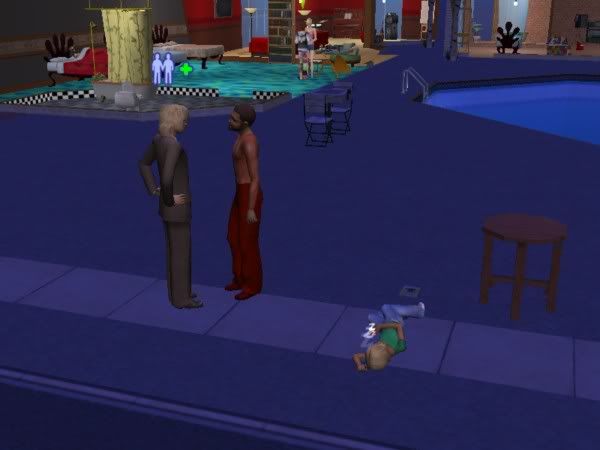 The child woke later in the night, and made it as far as the chess table,where she just sat.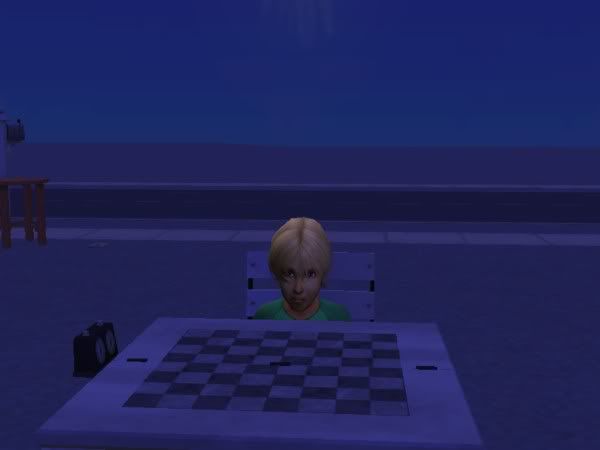 She was tired and uncomfortable and miserable. Does that picture remind us of her time in the crib?




She's had a lot of experience being ignored and uncared for. But this little trooper kept on keeping on. She cleaned and cleaned.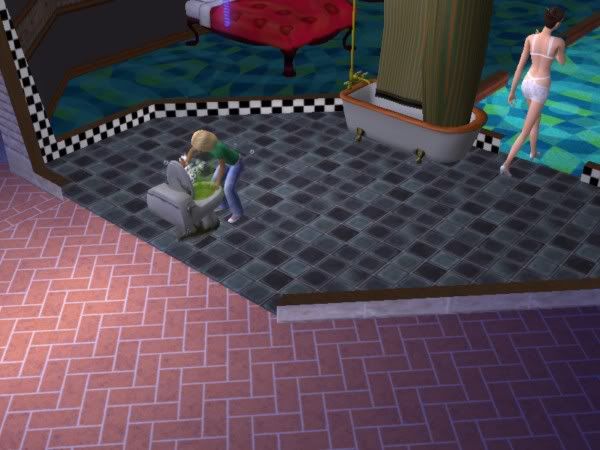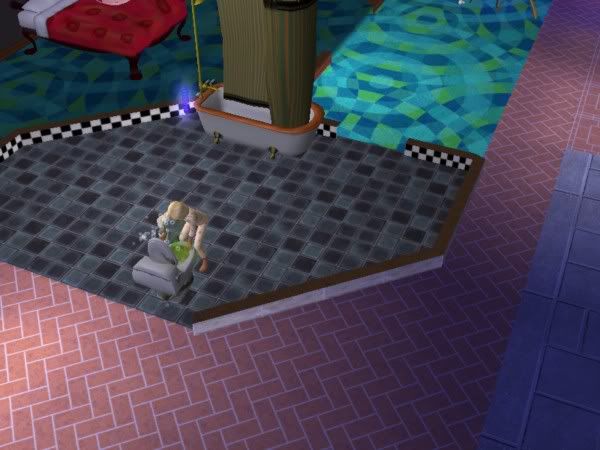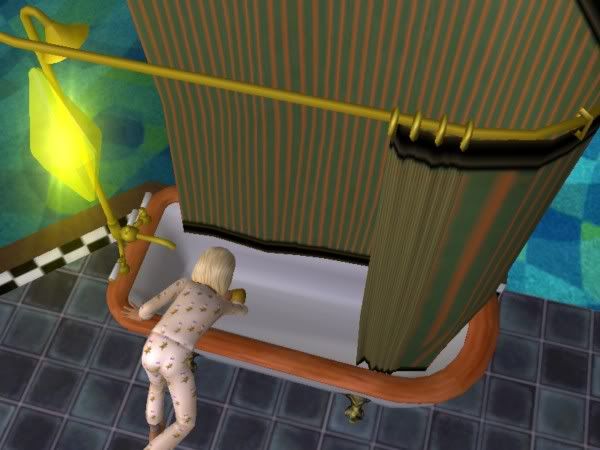 Honestly, there was hardly anything left for the maid to do.

In this picture, she isn't mad at Matthew because she wants to use the toilet. She's mad because she wants to mop the floor.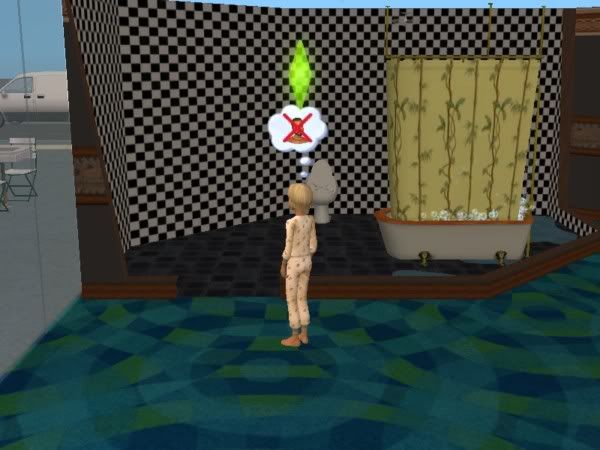 She also plays chess.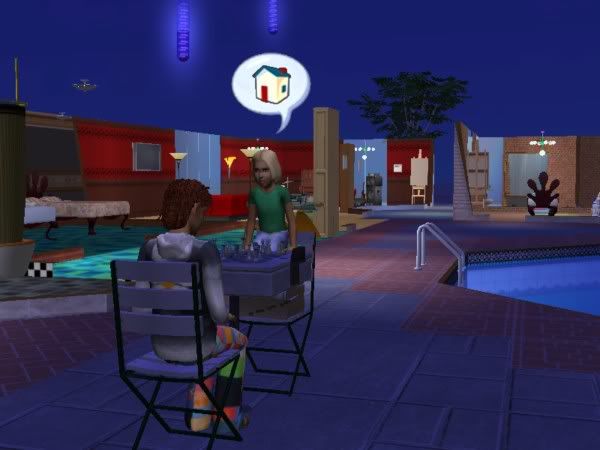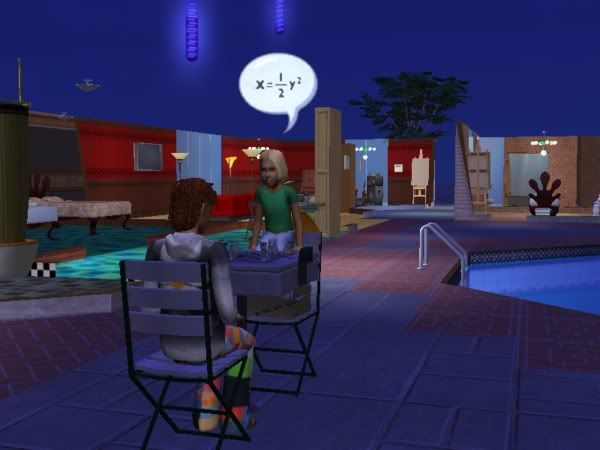 Usually with the friendly, nice Useless, who tends to look after his roommates even while his own lights dim.

She plays with her dollhouse...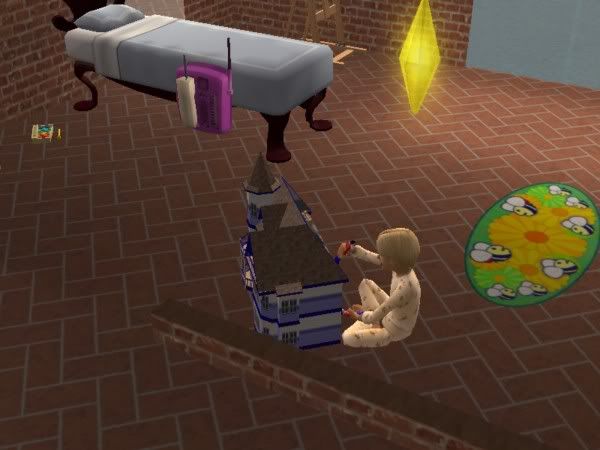 and takes the mic when it's free...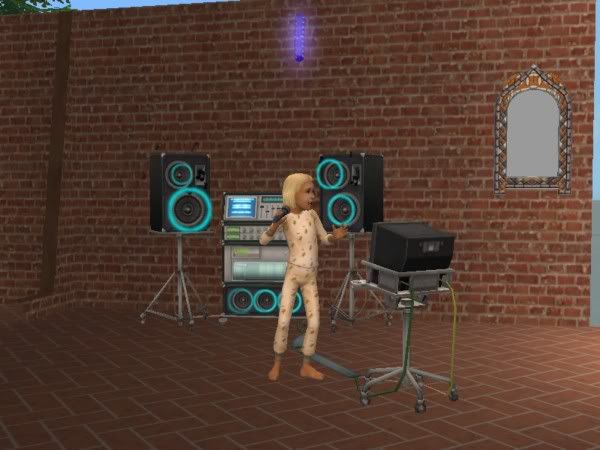 None of which hides the fact that she's not doing well in school. She started school Friday, so she had the weekend to think about it and to wish and wish for help with homework,which she did not get. Nor did she get that spaghetti, nor did she get to be friends with anyone who happened to come home with her.

As the week, the second week, nears its end, Hopeless is failing. Will she make it to teenhood in this house...or...??

IN THE MEANTIME. The adults and teen are busy making fires.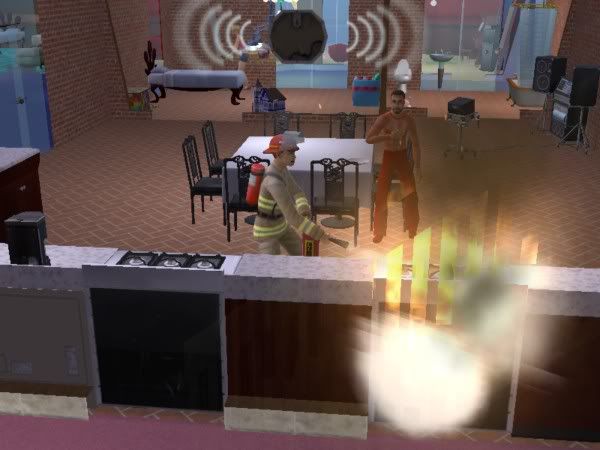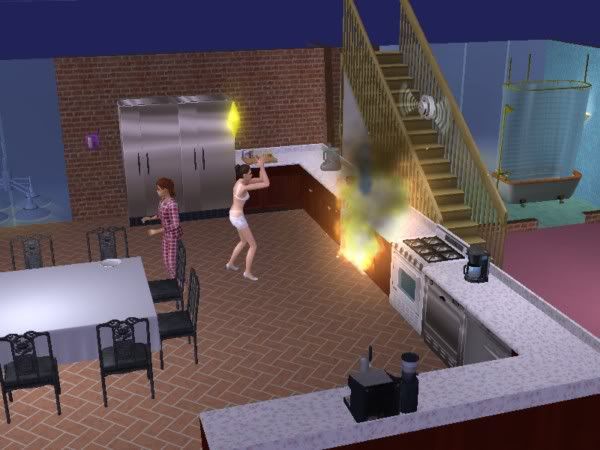 Four within a couple of days, two within hours of each other. Now we all know that inexperienced cooks are more prone to create fires but this seems to be setting a new record, especially considering most of the adults, by this time,have at least one cooking point. It seems more an indicator of distraction. As evidenced by the leaving of food on the counter and by strange actions by Hopeful.

Next: Hopeful's behavior and where Hopeless ends up...