Part I | Part II | Part III | Part IV | Part V

As we've seen in previous episodes, Hopeless has not been doing her homework.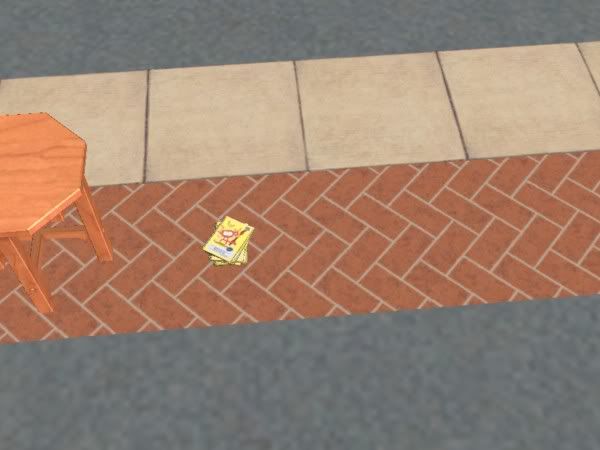 Warning: LONG entry.

It is piled up neatly near the mailbox because that's where she first dropped it when she passed out after leaving the school bus the first day. Hopeless wants help with homework, wants to do it, yet she is never Directed to do it because that's the kind of challenge this is. Day after day her grades plunge, and on Thursday, almost a week after she became a child, she pulled out her grade paper and crumpled the paper in distress, threw it to the ground.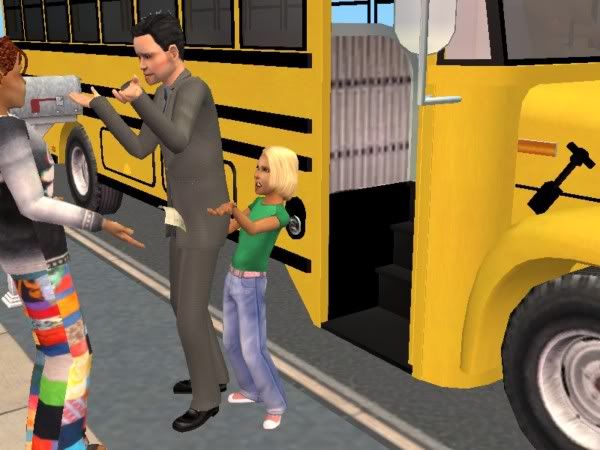 She had to put her arm through Robert Goren to look at the paper but it was clear to her that it said D-.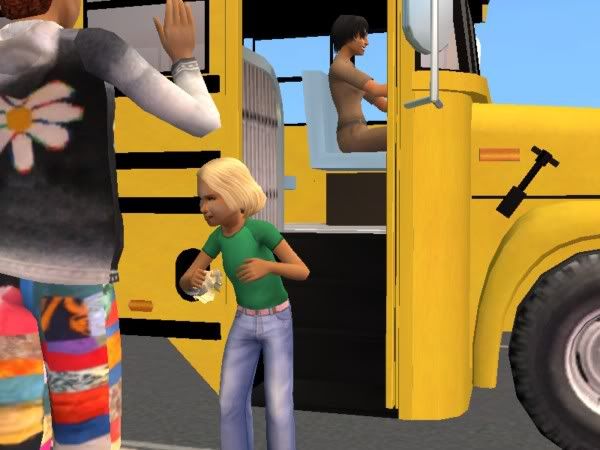 Although deeply upset, she managed to go about her usual activities of painting...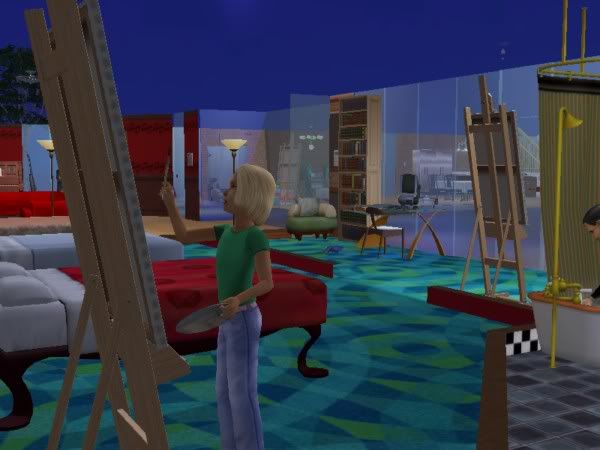 taking baths...




eating muffins...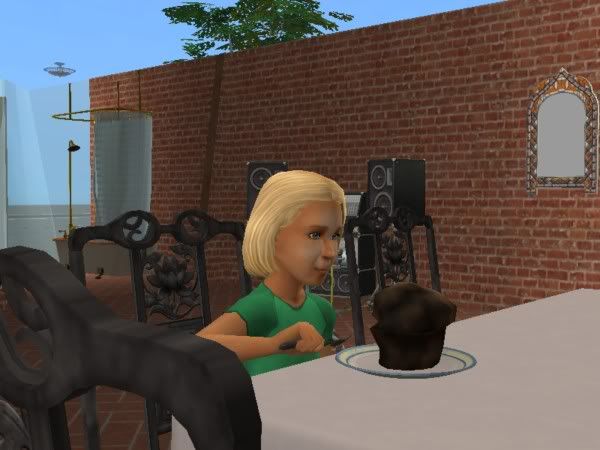 After she falls asleep that night, Charles Darwin, her dad, comes by to tuck her in.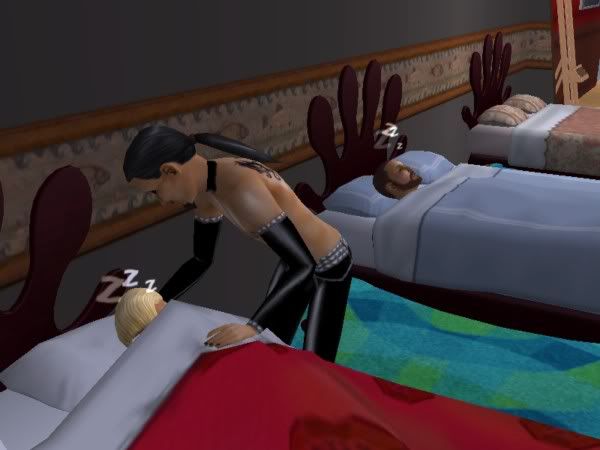 She looks forward to the next day, Friday. If all goes well, she'll celebrate her birthday that night!

Friday morning she goes to school, with Useless.




She returns at three, as usual, steps out of the bus and looks at her grade.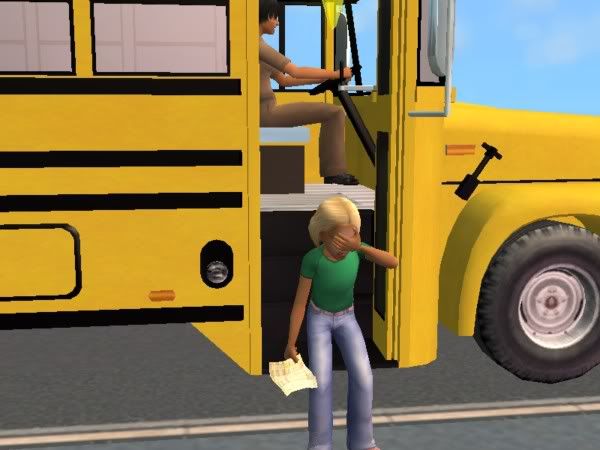 Upset doesn't begin to explain how she feels. Once again she balls up the paper and throws it on the ground, and stomps on it.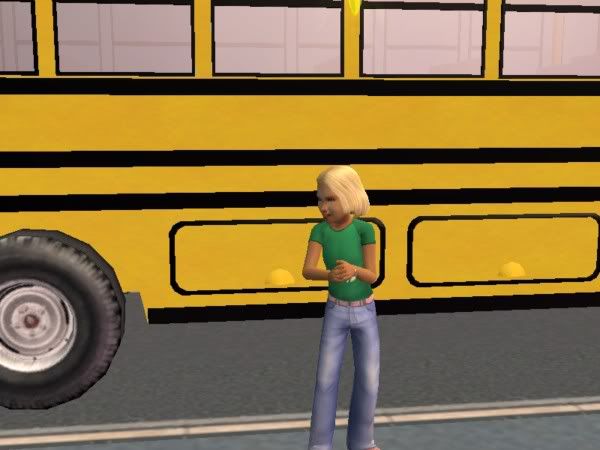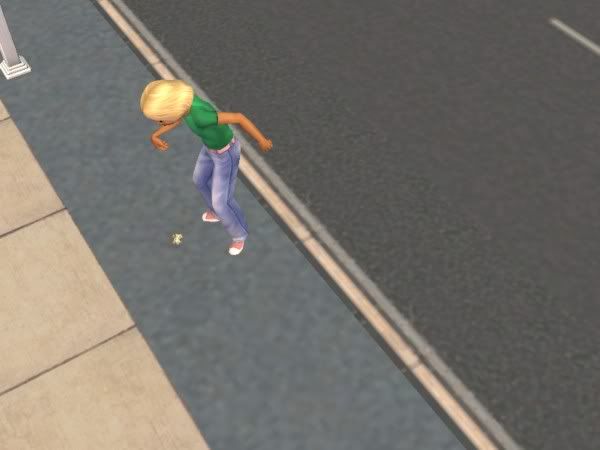 That doesn't make her feel any better. Useless comes out of the house to greet her and asks her to join him at the chess table. At first she just sits there, stony.




Then she tells Useless about her grade. He listens carefully.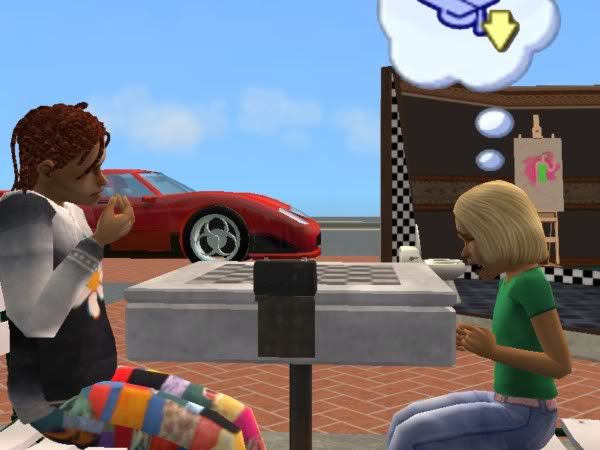 She bursts out crying.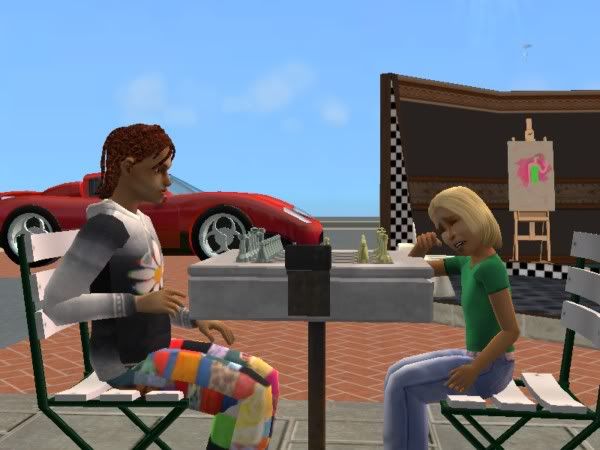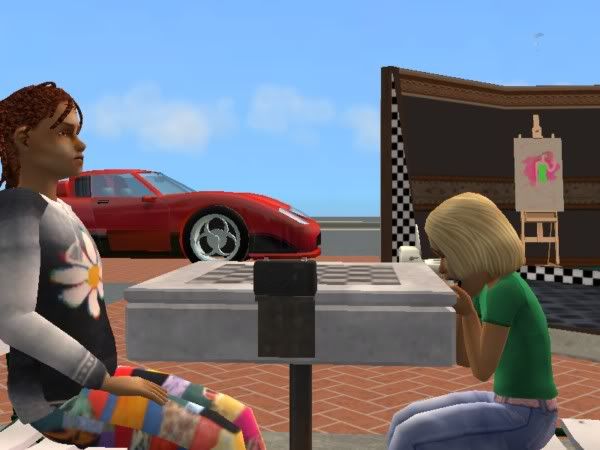 Useless tries, but there is no consoling her. He gets up to get a book and offers to read to her, to take her mind off her misery. She remains in the seat, her mind on one thing only.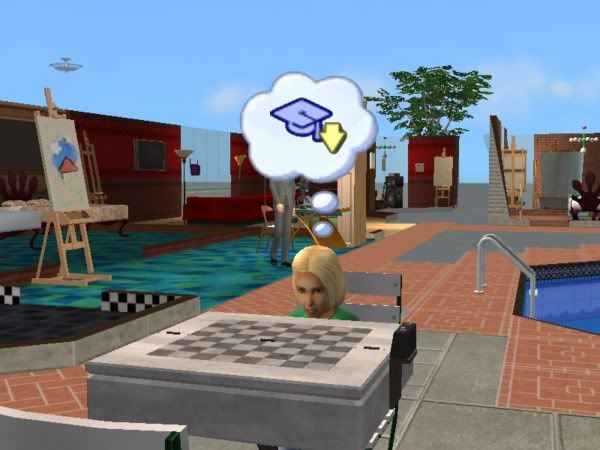 She goes inside, still crying.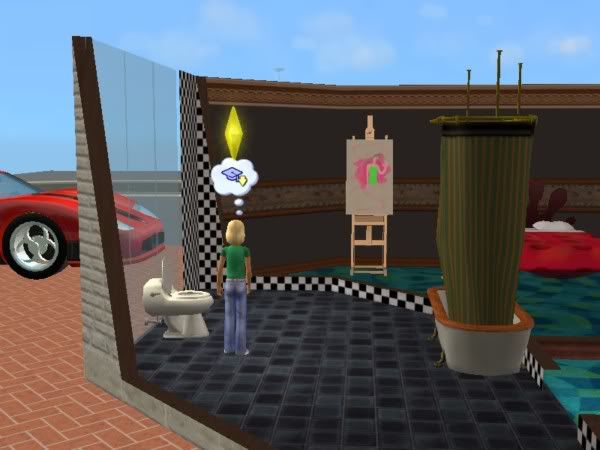 Useless comes back with the book and the two sit out on the sidewalk.

Nothing Useless reads sounds good to Hopeless, at first.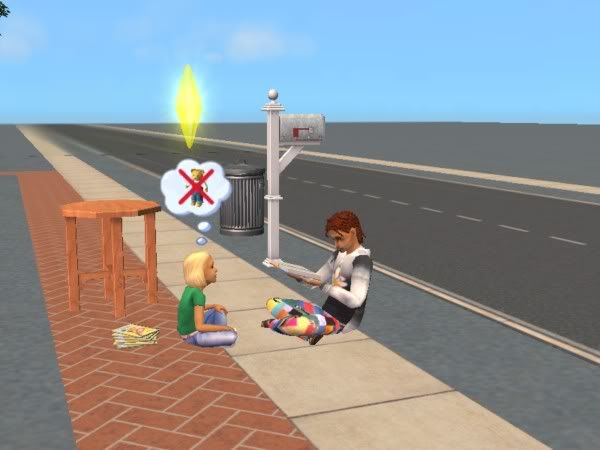 Then, as she is warming to the story, the social worker enters the site, apparently looking for her.




Useless finishes the book and goes inside. Hopeless waits on the sidewalk in quiet acceptance, until the social worker returns to find her there.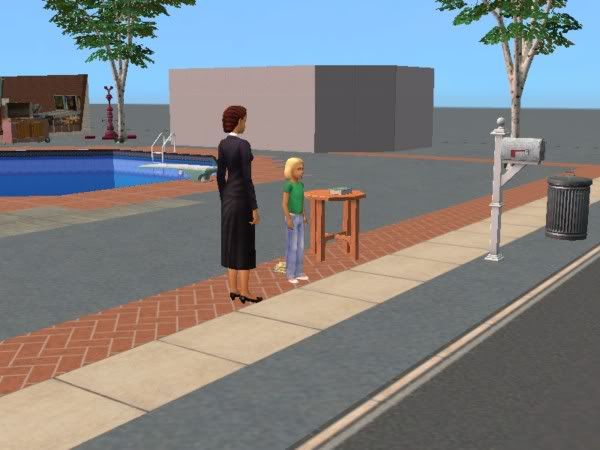 She leads little Hopeless to the car. Nobody comes out of the house to say goodbye. Hopeless does not look back.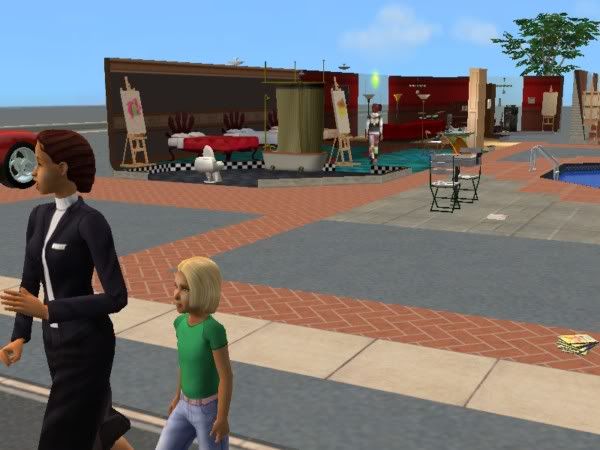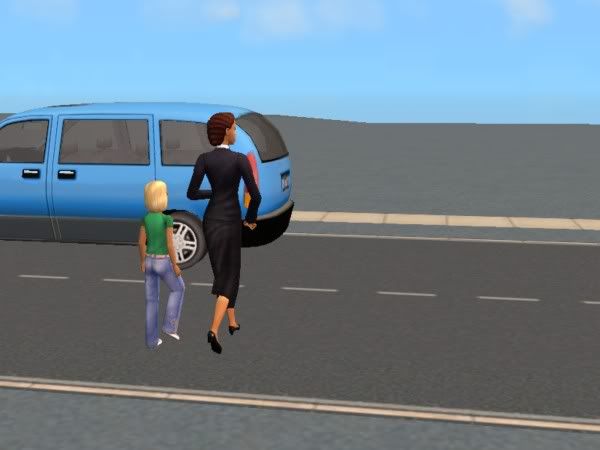 It's one hour before her birthday.

Charles Darwin is devastated. As soon as he can tear himself away from the karaoke machine he breaks down.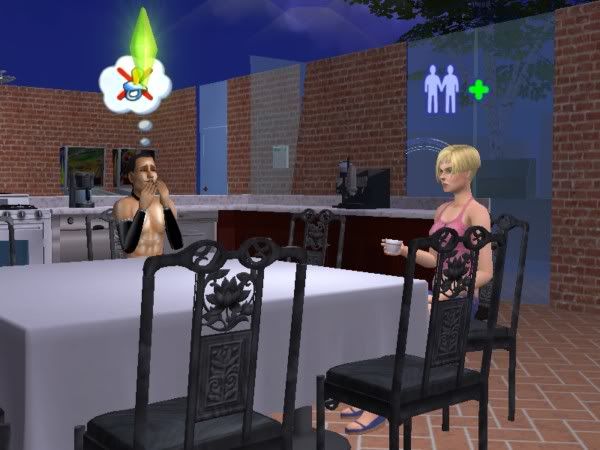 Over and over he thinks of her.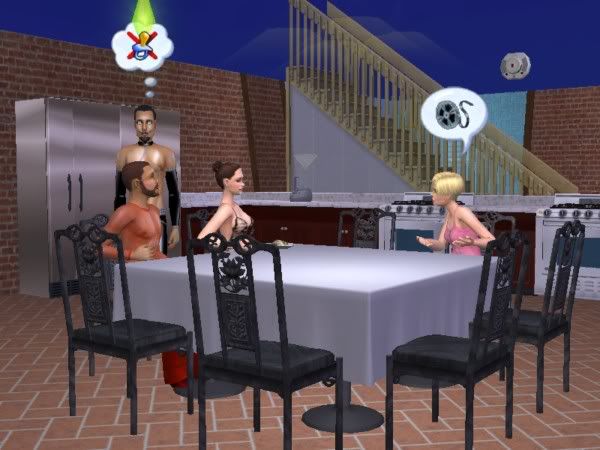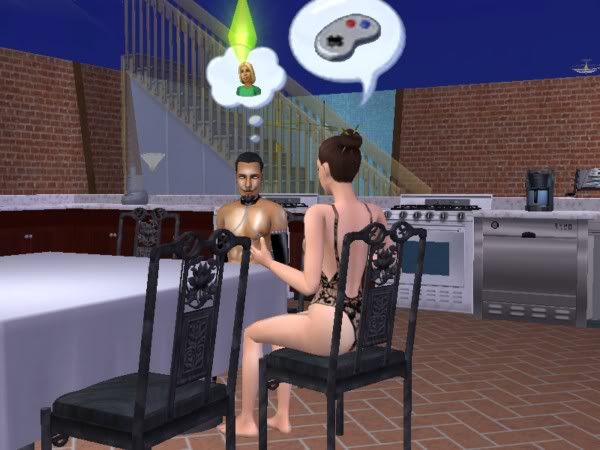 Useless tries to cheer him up.




But he keeps thinking of her. The other adults really don't care. Look at the Ice Princess here.




They might as well say, "Shut up about her. I've got other things to talk about."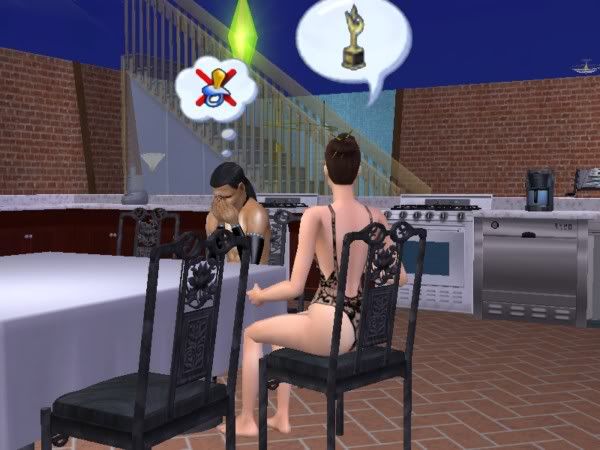 While Charles is mourning his loss, knowing he can never get her back, Hopeless is taken to the orphanage to await placement. Although Hopeless is no longer a part of the Survivor family, we felt it only fair to tell you where she ended up and how she is doing.

Fortunately for her, a call comes in for a child, and the social worker arranges to drop her off at her new home at ten the next morning.

Little Hopeless arrives at the home of Jack and Abigail McCoy. Jack is an elder, while Abigail is young enough to have just started carrying another child. Her two oldest daughters are in college, and her third, Real, is at home and is an excellent student. Living with the McCoys is Third Lover, a refugee from the town's only Bachelor Challenge (she didn't win, obviously).

Abigail reaches out to hug the newcomer. But Hopeless resists.




Immediately after refusing the hug, Hopeless changes her mind and offers a hug to Abigail, who then refuses her. Hopeless regrets her error.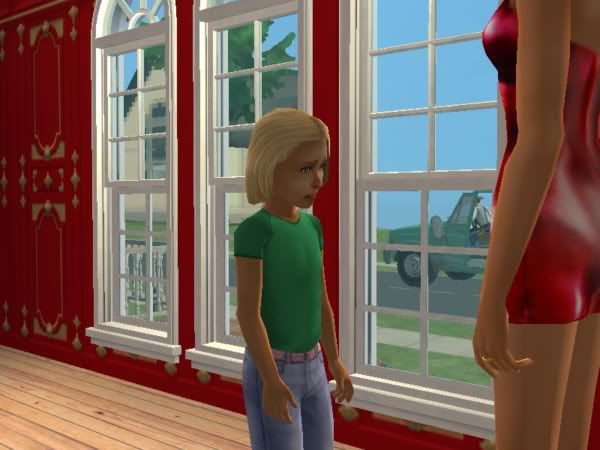 Jack then welcomes her.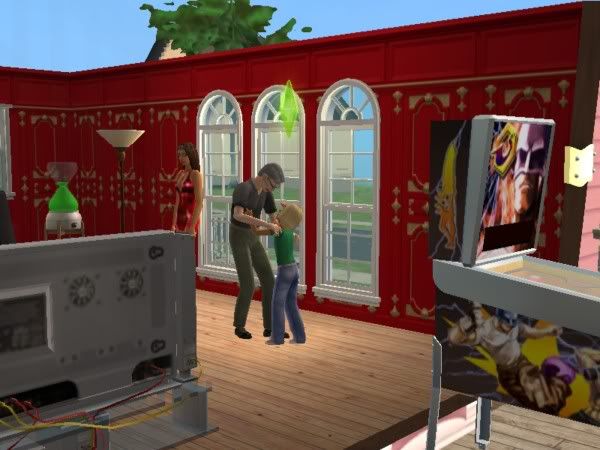 He immediately has high hopes for her. He hopes to get her into private school and he wants her to get an A+ report card. She follows him over to the computer, which he starts to repair. She watches.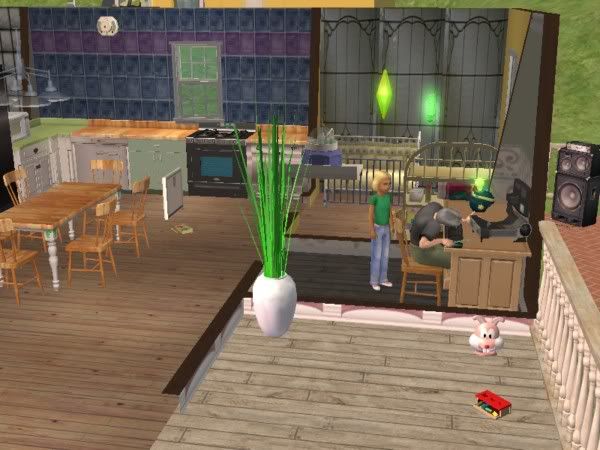 Suddenly the Omnipresent Voice tells the two of them that Hopeless has lost a grade because she missed school today! Oh, the unfairness of it! Hopeless has a fresh start at being a child because she has been adopted – she has all of the child days ahead of her and no memory of her dark past, although she does retain feelings for her former family (even though she is no longer related to any of them). Therefore, she had a C going in, and now she has a D again! Although she doesn't retain the memories of that other life, some part of her must, for she has a tantrum right there!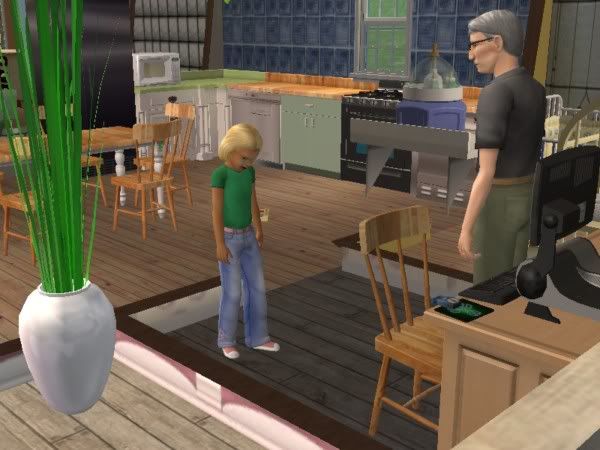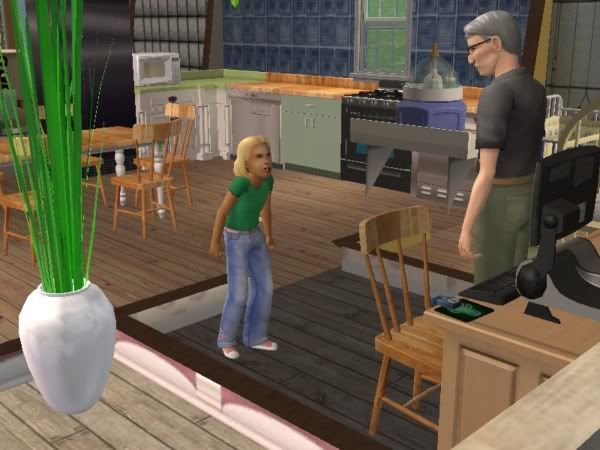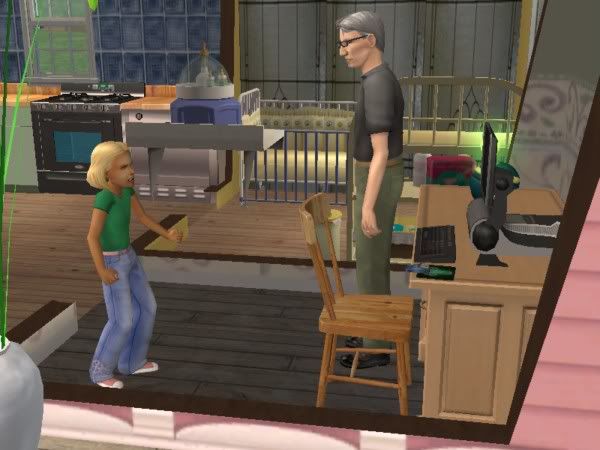 But that isn't the only effect this news has on the family. Jack has been missing the mark for a little while now, not quite reaching his goals, and when suddenly his deep hopes for Hopeless seem to be crashed, he cannot take it anymore. He has to commune with the professor.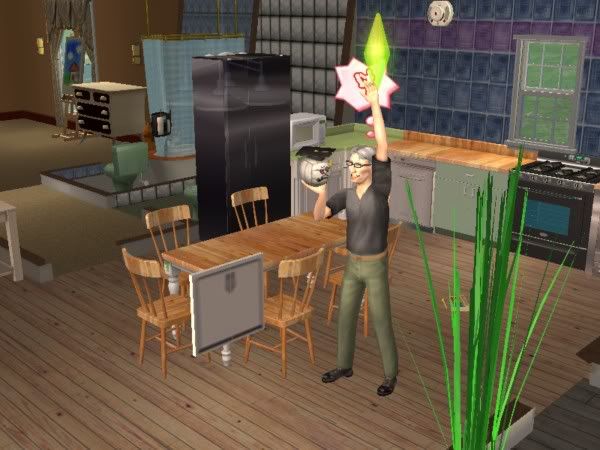 While he is sorting all this out, Hopeless finds some solace watching television with a new friend.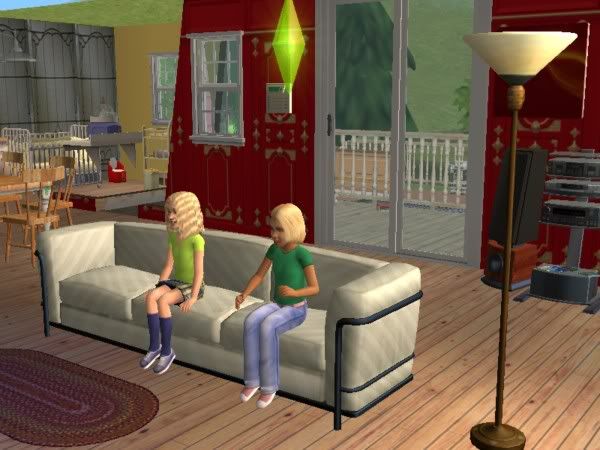 She then goes outside to weed the garden and water the plants.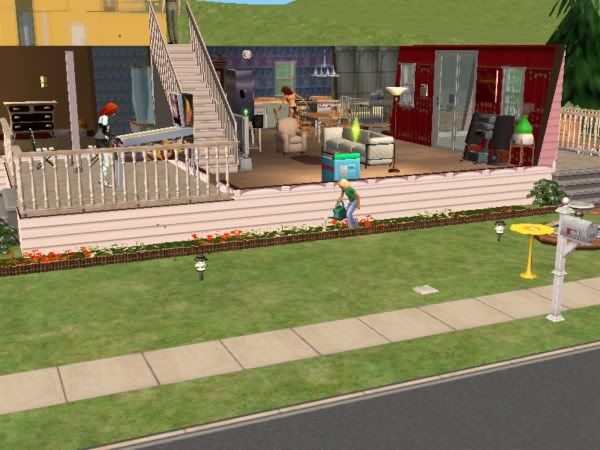 Seems the McCoys may not need a maid OR a gardener now.

Later that evening, she asks Third to help her with homework and Third does.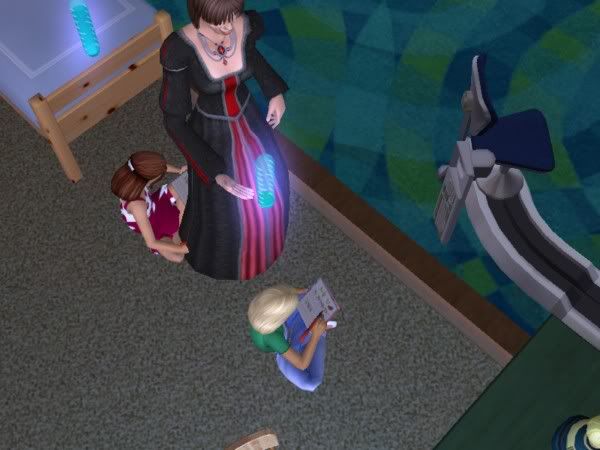 As an added bonus, Third then reads to her.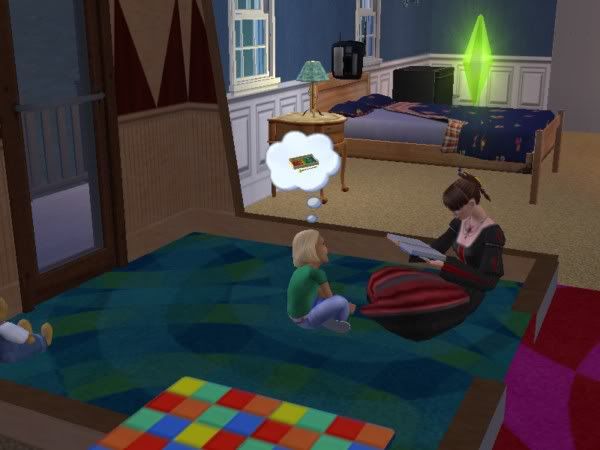 When, later, Hopeless wakes from bed hungry, she heads for her new parents' bedroom and raids the little refrigerator.




She has undoubtedly had all the muffins she can stomach.

Next: Useless's difficult journey